Course Introduction
This course is designed for those who want to acquire critical thinking skills: how to think independently and effectively, and how to form one's own opinions.
Critical thinking has long been regarded one of the essential skills in the U.S. and Europe, along with reading, writing and arithmetic. Without critical thinking skills, one would find it very difficult (almost impossible) to actively participate in classes abroad, as expressing their opinion is considered critical to learning development. In the Critical Thinking course, students will read/listen to various materials with which to learn and apply the basics of critical thinking such as differentiation between fact and opinion, reasoning, thinking from multiple perspectives, rules of logic, and creative thinking. The course will not only equip students with better thinking skills but also deeper understanding of diversity and greater self-confidence.
Course Details
| | |
| --- | --- |
| School hours | 1 hour per week (Online lessons only) |
| Placement test | Students who wish to take this course must take a placement test. |
From the Lecturer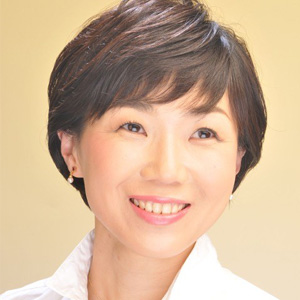 Miki Kano
Ph.D. course completed in English literature, Keio University
Masters of Arts in English literature, Keio University
Bachelor of Law, Keio University Lecturer at Keio University and Tokyo University of the Arts
The ultimate goal of the critical thinking course is to get students to acknowledge "thinking is fun."
As described in the course introduction, critical thinking is the must-have skill especially for those who want to study abroad. The easiest and surest way of acquiring any skill is to keep on doing it; the easiest and surest way of keeping on doing something is to like it.
I'm on a constant watch for interesting materials that will engage students' interest, so that one day (hopefully) they will find themselves saying, "Thinking is fun."
A secondary goal of the course is to show students that there is no such thing as a "correct" opinion. Every opinion will be respected unless it's intended to hurt or belittle someone/something. No one would label your thought as "wrong," so please don't hesitate to speak up. I'm looking forward to hearing many of your beautiful, interesting ideas.