SAT Foundation [SA650]
Our SAT Foundation course is tailored to high school juniors (HS2) who are looking for an SAT preparation program focused on the reading, writing, and essay sections of the test. Each week covers different topics and question types that appear on the SAT. This course also includes diagnostic tests administered under actual test-taking conditions in order to offer each student personalized insight into their progress.
SAT Advanced [SA680]
Our SAT Advanced course is geared to high school seniors (HS3) who are familiar with SAT test-taking strategies. This course offers a flexible curriculum to respond to student needs. While this course focuses primarily on the reading, writing, and essay sections of the test, math topics will also be covered as necessary.
SAT Subject Test Preparation [SA660]
SAT Subject Tests are college admission exams on specific subjects. These tests provide students the opportunity to showcase their academic strengths and explore subject areas they may look to pursue in college. Many top universities in the United States recommend that students take at least two SAT Subject Tests, and some American universities require scores from up to three different exams. Please consult us for availability of one-on-one tutoring for the subject of your interest.
SA650

SA680

SA660

School hours
3 hours per week
3 hours per week
by appointment only
Tuition
¥38,000

+tax

¥38,000

+tax

Material Fee
Request separately for each course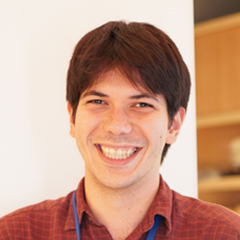 Kalau Almony
Bachelor of Arts in Comparative Literature and Literary Translation, Brown University
Master of Arts in East Asian Languages and Literatures, University of Hawaii
J PREP's SAT courses are divided into two levels: SAT Foundations and SAT Advanced. Foundations serves as an introduction to the passages and question types found on the SAT Reasoning Test. While we focus primarily on the Reading and Writing and Language sections of the exam, we also cover the basics of the Math and Essay sections. SAT Advanced is a combination of regular practice tests and focused practice on more difficult question and passage types.
Since I was interested in going to university abroad, I was looking for a place where I could improve my English and learn more about universities overseas. When I first went to a trial class at J PREP, I was surprised it was all in English. Now I enjoy taking classes with a small number of people, so I can speak more often. In class, the teachers explain everything we ask. I also enjoy chatting with my classmates in English, which I can't do in my normal school life. The expectation of classes is high and while they are difficult, they have improved my English proficiency for sure.
(Japan Women's University Senior High School 2nd Year)