Course Introduction
EX300 and EX350 are all-English courses that aim to develop critical thinking skills. As a prerequisite, both courses require a high level of English fluency.
Each course contains reading, writing, grammar, and CLIL sections. Four skills (reading, writing, listening, speaking) are targeted. Students choose books from the J PREP library for out-of-class extensive reading, primarily for the purposes of vocabulary acquisition through context and improving reading fluency.
Each term, each course includes a CLIL portion that covers a different academic subject, such as mathematics and science, to expand speaking
fluency in unfamiliar topics and to encourage critical thinking. Generally, EX300 intensive reading and writing focus on literal comprehension, whereas EX350 focuses on analysis and abstract concepts.
Course Details
<EX300>
| | |
| --- | --- |
| School hours | 3 hours per week |
| Tuition | ¥33,000 + tax per month |
| Materials fee | approx. ¥13,000 |
| Lab fee | approx. ¥1,500 |
<EX350>
| | |
| --- | --- |
| School hours | 3 hours per week |
| Tuition | ¥33,000 + tax per month |
| Materials fee | approx. ¥15,000 |
| Lab fee | approx. ¥2,000 |
※The assigned classroom materials for the year may change to better suit the proficiency levels of the students.
※Students who complete the Explorers program are encouraged to apply for our Scholars courses.
From the Lecturer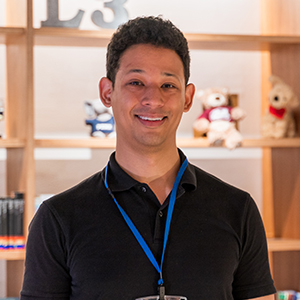 The primary focus of EX300 and EX350 has been on articulation of ideas and concepts using both speaking and writing. As Japanese is not allowed in the classroom, students have been tasked with finding ways of expressing themselves to other highly-fluent classmates. The primary focus of the class has been on speaking, reading, and writing fluency, though grammar and intensive reading have also been integral parts of the class.
Some particularly memorable moments for me include the time students attempted to write a story while incorporating the words "robot" and "banana," the scientific experiment where students worked to balance the pH of chemicals, and the glowing enthusiasm the students showed when they heard that they would be reading Roald Dahl's Matilda.
Most of all, I have been impressed by the diligence of the students who come prepared every week with their homework in their bags and their thinking caps on. I very much look forward to continuing to work with our young Explorers!
Student's Voice
I am having a great time at J PREP these past few months. Because it's an English only class, I could use harder vocabulary more often and I can communicate with my friends for a long time. Another reason I can use harder vocabulary is that I study hard for the quiz that we do at the start of the class. I don't really like the quiz, but the amount of vocabulary that I use would increase so I always try hard to remember the words that I learned before. Also, my writing has become more creative because we have timed writing in class. When I did my first timed writing, I could only write about a page, but now I can write about two pages. What I learned in timed writing is that we all imagine different things and we can know the personalities of others by reading what they wrote. I think that the amount of reading increased because I have the opportunity to read more books and I really enjoy exploring what the authors write about in their stories because every story has a different plot.
I think learning English means a lot to me, so I would like to enjoy learning English at J PREP.
(Katoh Gakuen Gyoshu Elementary School 6th Year)