Course Introduction
The International English Language Testing System, or IELTS, is the most widely accepted English language test used by academic institutions around the world. It assesses whether students are ready to begin studying or training in an environment where English is used and reflects some of the features of language used in academic study.
Aimed at high-school students planning to enroll in universities abroad or international programs in domestic universities where English is the language of instruction, our IELTS program follows a four-term yearly schedule with each session meeting for three hours and led by a native instructor. This program introduces them to the different sections of the IELTS Test as well as providing them tips and strategies along the way. After completion of the basic program, the program further refines their test-taking skills with constant drills focusing on areas that need improvement.
After getting the required test scores, students can then join CAC (College Admission Counseling).
Course Details
| | |
| --- | --- |
| School hours | 3 hours per week |
| Tuition | ¥33,000 + tax per month, materials fee |
From the Lecturer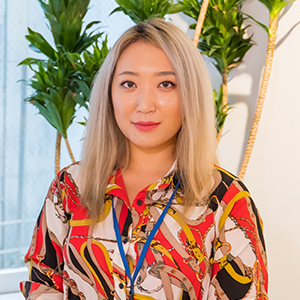 Mina Kang
B.A in English (Language Emphasis) , University of British Columbia
SA530 is a course dedicated for students taking the IELTS Academic Test. IELTS is a fast-growing standardized test, commonly
taken by students to fulfill their English proficiency requirement for university admission. This course aims to assist students in strengthening their overall literacy skill and achieve band 6.5 or above. Every week, students either focus on reading and speaking, or listening and writing. Before class, students are expected to study vocabulary and prepare to discuss weekly discussion materials.
Whether the student intends to pursue their post-secondary education domestically or internationally, SA530 is a fundamental course recommended to students striving towards improving the four key skills mentioned above, and excel in academia.
Student's Voice
In J PREP, teachers and staff are friendly and kind. They give us a lot of helpful advice to improve our English skills and broaden our horizons. I have never lived abroad, but I can now communicate in English.
J PREP classes enable students to improve speaking and writing skills as well as reading and listening skills. Since I started taking this course, my IELTS score has bumped from 6.5 to 7.5 in half a year. In classes, we learn tips
for IELTS and also have discussions about weekly video assignments. The topics are usually about social issues around the world and they are fascinating. Through these discussions, we can learn how to express our own
opinions logically. I really enjoy J PREP classes and learn so many things here!
(Oin Senior High School 3rd Year)