Course Introduction
The goal of this course is to build the independence, study skills, and academic English ability necessary to succeed in LA400 and higher-level courses at J PREP and beyond.
In this course students will study a range of liberal arts disciplines designed for advanced junior high school students who may have lived abroad or in a multicultural environment in the past. These include topics such as science and American history.
Each part of the course is designed with the aim of improving the students' four key English skills. Students will learn how to do independent research and give effective presentations on academic topics. Every 2-3 weeks, students are expected to complete an independent research project Students present this research to their class and are graded on the richness of the content they create, and the presentation skills that they display.
The course also includes graded writing assignments where students are taught how to write effective academic paragraphs. In addition, students are expected to read books each term and write book reviews about their experience with the book. Throughout the year, students review key intermediate and advanced grammar techniques with a particular focus on speaking output. Each week, there are discussion-based activities where students need to think critically and share ideas on key themes and topics covered in the class.
Course Details
| | |
| --- | --- |
| School hours | 3 hours per week |
| Placement test | Students who wish to take this course must take a placement test. |
| Available Site | Shibuya、Jiyugaoka |
From the Lecturer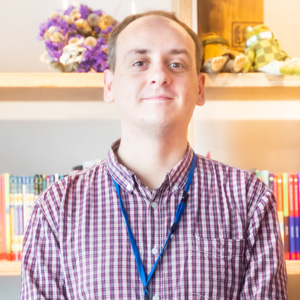 Perrie Raymond
Education: BA in comparative literary studies, University of Kent Canterbury.
English teacher in Japan since 2013.
This course is designed to give students an introduction to the study of liberal arts. It is perfect for advanced junior high school students and focuses on the four key skills of English – listening, speaking, reading, and writing. There is also a strong focus on students learning how to become effective independent learners. Regular research projects allow students to be creative and teaches them how to present their own ideas to an audience.
This is not a test-preparation course, but it will provide an introduction for long-term study overseas. The course covers a wide variety of liberal arts topics with each chosen to foster critical thinking in English.